Metatron Hunter 4025 Bioresonance Machine
Brand: Metatron hunter
Product Code:

Metatron Hunter 4025

Availability:

1000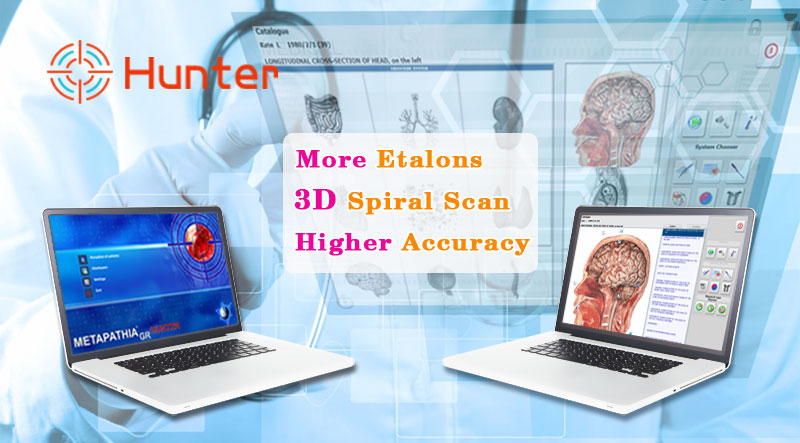 Simply saying, it is an advanced Non-Invasive Diagnostic Device for physical examination & analysis system, using the light wave resonance to scan and detect the functional status of the Human body or to trace the gradually formed abnormal conditions in the tissue, cell, chromosome, DNA helix, molecule or entire organ, then provides treatment.
3D-Spiral Scaning

The main feature of Metatron 4025 Hunter software is function called 'Three-dimensional Scanning' which allows to localize automatically a nidus where tumor appeared, heritable diseases, etc. and to find the reason of appearance at genome level, passing one after another histological cuts, cytological cuts, chromosome sets, separate chromosomes, and go deeper to fragments of DNA helix.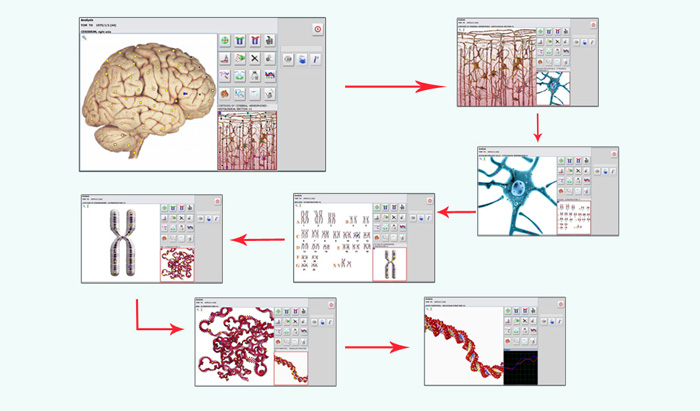 Alternative diagnostics

Evaluation of BAP at hands and feet
Auriculo diagnostics
Iridology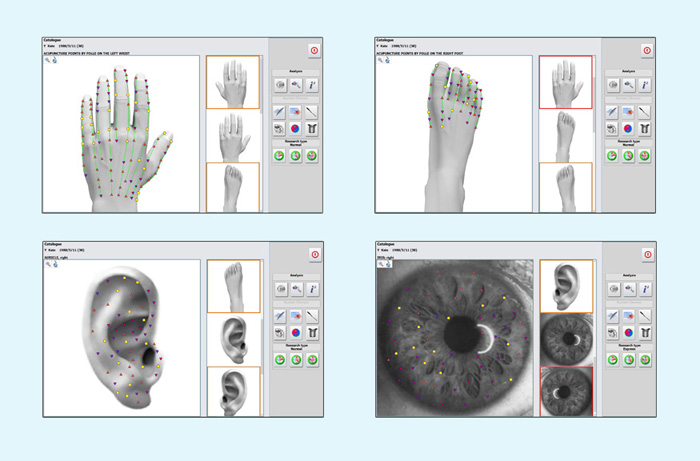 Treatment with Hunter

Metatron 4025 Hunter determines not only the type of disorder but also identifies the severity of the disorders. After the measurement, the Metatron 4025 Hunter can treat the client with the function META Therapy, Phytotherapy, Stone Therapy, Acupuncture Therapy and Iris Therapy.

The treatment is carried out on eight levels: the first on the molecule, and then the ultrastructure, DNA helix, chromosome, nucleus, cell, tissue, up to the entire organ, making it the very effective and successful. The user can observe the effectiveness directly on the screen. A comparative analysis shows the changes that take place before and after treatment.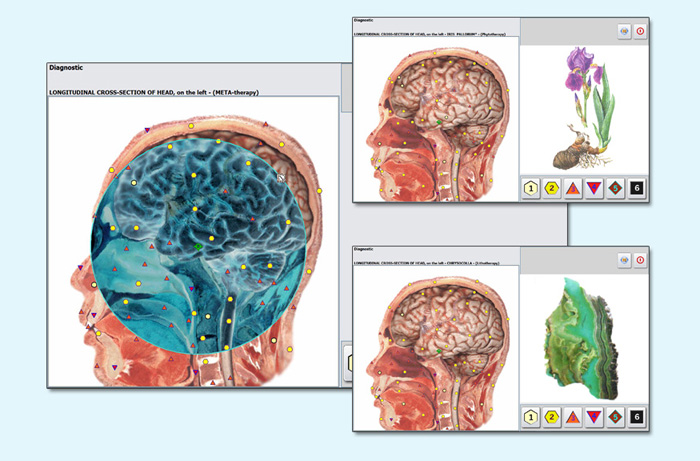 90+ Testing of spectral etalons

A # ORGANOPREPARATIONS
B # BIOCHEMICAL HOMEOSTASIS
C # PATHOMORPHOLOGY
D # MICROORGANISMS AND HELMINTHS
E # ALLOPATHY
F # HOMEOPATHY
G # PHYTOTHERAPY
H # LITOTHERAPY
I # ALLERGENS
J # FOOD
K # NUTRICEUTICALS AND PARAPHARMACEUTICALS
L # MICROELEMENTS
M # THERAPEUTIC COSMETOLOGY
Etc....


Metatron 4025 Hunter Application areas

- Chronic-degenerative illnesses of all kinds, autoimmune diseases, adjunct therapy to tumors.
- Weak immune system, chronic infections.
- Acute and chronic pain and inflammations.
- Fatigue, exhaustion, sleep disorders, depressions, migraine, psychosomatic illnesses, allergies, eczema, neurodermatitis.
- Hormonal disturbances, menopausal difficulties, PMS.
- Old age illnesses.
- Pediatrics: growth problems, behavioral difficulties.
- Spinal symptoms: back pains, pains in joints, tensions, arthritis.
- Injuries, bone fractures.
- Sports medicine, preparation for competition.


Safe and use friendly





Who can benefit from hunter

| | | |
| --- | --- | --- |
| Dietitians | Naturopaths | Osteopaths |
| Physicians | Homeopaths | Pharmacists |
| Medical SPAS | Cosmetic Salons | Chiropractors |
| Registered Nurses | Physician Assistants | Licensed Herbalists |
| Nurse Practitioners | Licensed Nutritionists | Massage Therapists |
| Medical Students and Faculty | Integrative Medicine/CAM Program Directors | Complementary Medicine |
| Wellness and Fitness Centers | Practitioners of Traditional Chinese Medicine (TCM) | Alternative Medicine Practitioners |



Our products are certified by


Quick Details

| | | | | | |
| --- | --- | --- | --- | --- | --- |
| Brand Name: | METATRON | Type: | Bio-resonance diagnosis device | Model No.: | METATRON 4025 HUNTER |
| Packing size: | 37X26X14CM(L*W*H) | Color: | Black | G.W(KGS): | 3.0KG |
| Origin: | Wenzou China (Mainland) | Warranty: | 3 years | OEM: | Yes |

Multi-Languages




Package Details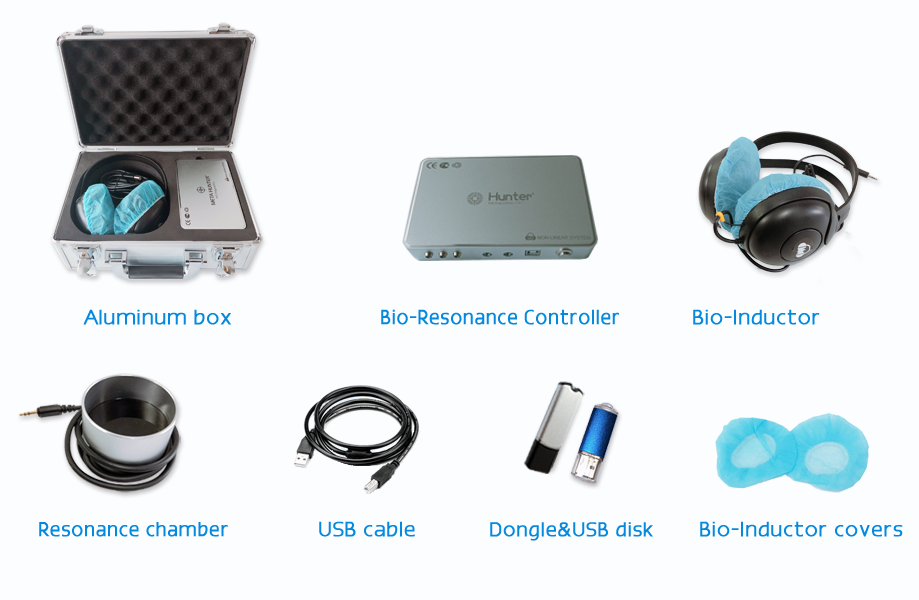 Terms of payment

1. PayPal 2. Western Union 3. T/T (Bank transfer) 4. MoneyGram


Delivery